okinawa scrap book
Nakamura House
Brought to you by your friend at Mick's Big Sky!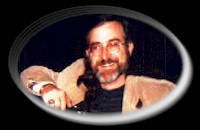 ---
Unless otherwise credited, photos posted to this page are mine! If you download them then display elsewhere, please give appropriate credit
---

- 1980s.
By clicking on "Take the Tour" you will see the legacy version of my Nakamura tour that I posted some time in the late 1990s.
If you click HERE you will see the same place as I found and recorded it in 2014 - with videos and 148 photos.
---

1996-2015 ClickOkinawa.com - Mick McClary, Great Falls, MT