Tour Okinawa Video #2 ....... This page will turn in 30 seconds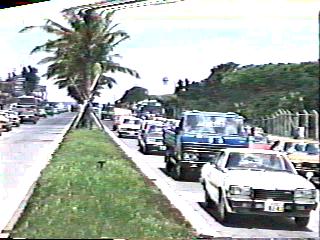 As always, heavy traffic on HW-58, but that didn't stop the demonstrators
©2000 - This photo is captured from "Mick's Big Sky Okinawa Tour Video #2"
using a Dazzle 5000. The videotape quality is far better than this image.
Look HERE to order the video tour!
---
If your browser is not advancing please click
HERE
!
---
GreatFallsMontana.net
P.O. Box 6245, Great Falls, Montana 59406