<!//////COLUMN ONE TEXT\\\\\\\\\\////////////////////////////////// /////////// / //////////// //// /////// /////> On November 3, 2015 I had a fun time with Mike Lynch as we searched and searched the back roads of the Katsuren Peninsula. Our goal? A forested road through immense walls of sheer rock; trees looming from both sides and reaching above to form a virtual arborial tunnel through the mountain.

Mike remembered the road, the trees, the tunnel... the entire experience of having been there but one memory had faded - how to get there. Undaunted except by waning sunlight, we drove on. At one point we happened upon a local villager with whom Mike spoke and the man agreed to ride along with us in order to guide us.

Not only would he help us find the road but I would also be giving him a lift to a spot closer to his home.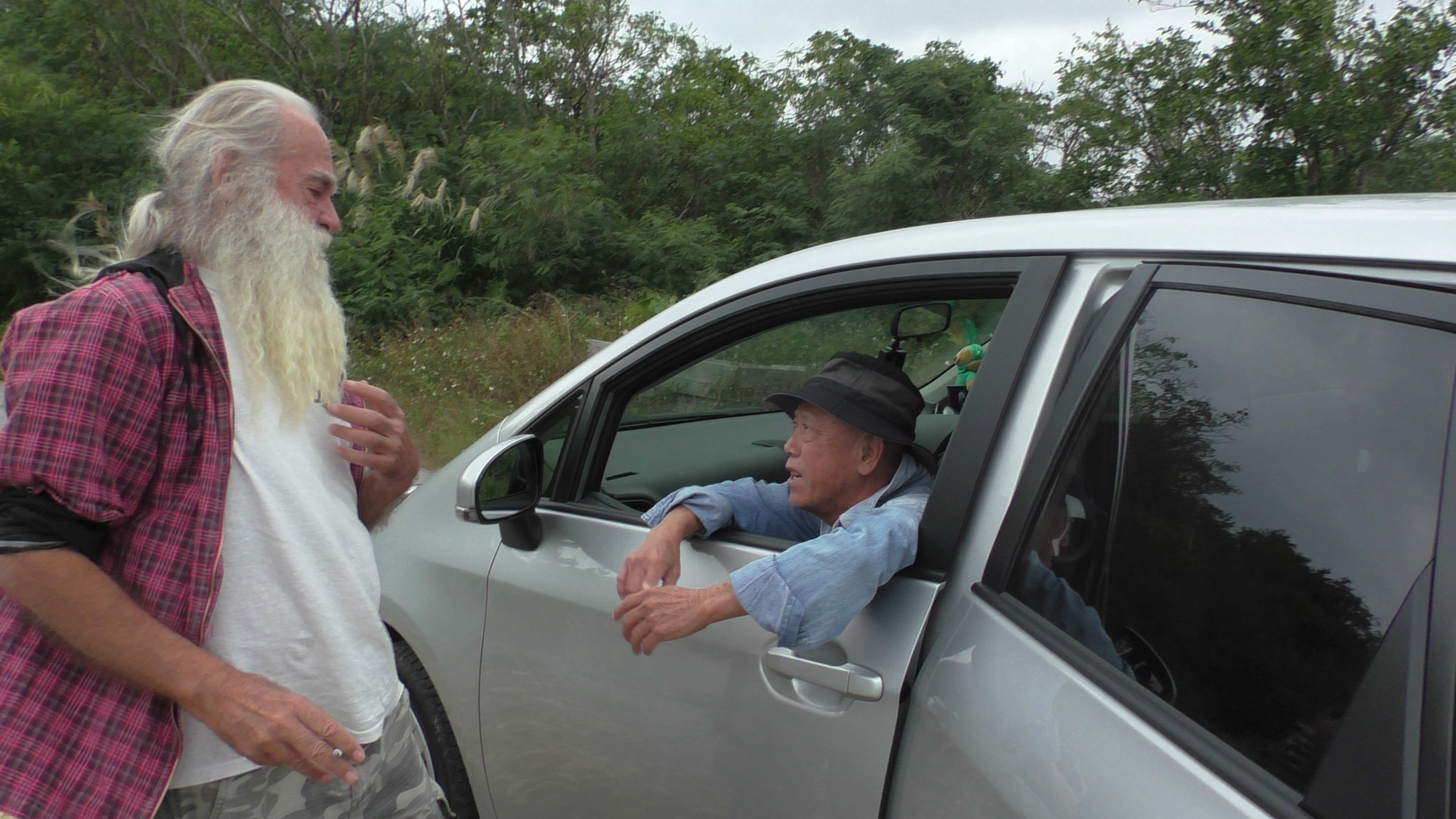 Mike and the villager talking after he agrees to ride along with us
photo: SA Mick McClary
Though we didn't find the road that day Mike provided me with a photo from his prior visit to the historic site.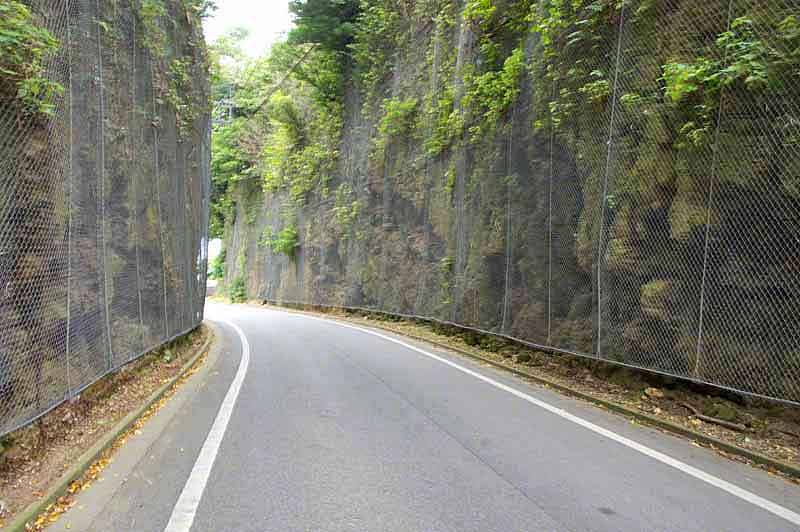 "The Waitui Trail"
photo: Michael Lynch (RyukyuLife.com)

Apparently there are now retaining devices along the trail that inhibit the joining of the trees over the top so there really isn't a 'tunnel' any longer.
---
Waitui is the farmers trail leading to the farms in southwest Aza Henna (Hidunbaru and Kegenaku). This road was constructed by cutting the huge rocks to form a precipice.

For many years villagers climbed up and over the steep slopes of Hidunbanta. To lessen the people's toils this farm road was constructed through the precipice over a span of ten years starting in 1932.

The 150-meter stretch of road reaches 20 meters at its greatest height. On the surface of the walls remain notches chiseled out by the ancient iron hoe and kanigara (rock-cracking tool) used by laborers working on the passage. The road is a most important monument teaching us of the difficulties endured by our ancestors.
Source: signage for Katsuren Town Cultural Asset #10.
---