!edited 8-4-07>
This page is best viewed with Netscape & screen setting of 800 x 600
okinawa scrap book
Mail Bag
Page Ten
---
---
I'm going to reorganize this particular page. Three great conversations and the chronology is goofy. Please muddle through these fascinating comments and be patient while I devise a scheme to make this read more fluidly. Thanks, Mick
---
ONGOING CONVERSATIONS


Alan Clutter
HI Mick
Yes I would like to be on the email link, plus my son is stationed at Malmstrom AFB in Great Falls, we visited him this last Oct, and will probably be coming out again this year maybe we can get together and talk over a beer or something
Alan

Sunday, February 25, 2007 2:07 PM
Hello, Alan,
Thanks for your visit to ClickOkinawa.com and for your message.
I think I know your son, having seen him a couple of times in my office. Is his name Mark? Not sure, but Mark pops to mind. I believe that I have seen his wife too - April - yes?
Without hesitation, Alan, DO contact me if you're going to be in town!
Mick

Sunday, February 25, 2007 1:18 PM
Alan Clutter
HI Mick
OK!! now that we have established contact just how in the world do you know Mark and April??
I never told you his name or his wife so how do you know them,plus I can give my son a bad time about knowing both of us
alan

Now, with that, I just couldn't help myself...
Seeing an excellent opportunity to share my wry wit, I replied with a simple sentence:

Sunday, February 25, 2007 2:18 PM
To: Alan Clutter
I'm a psychic."

Now, maybe I ought to e-mail him again and tell him the truth...

Hello, again, Alan! Okay, so maybe I'm not psychic.
I have seen them in the Family Practice Clinic. After retiring from active duty in 1990, I built a clinic up in Chouteau County, then was invited by a friend to join him in opening a new clinic in Great Falls. I took on the "additional duty" of moon-lighting at the base clinic on week-ends, covering their Extended Care Clinic, and then, one thing after another and I have had the pleasure to be working full-time at the base for the last 13+ years!
But I digress... you asked about your son and his lady...
Now, before you start thinking of what a terrific memory I have, all you need do is ask my nurse who will be the first to testify that my memory is horrible! Without the record, I can't remember squat - almost...
Apparently it's not as bad as we both think though. After all, I did remember their names!
As for WHY I saw them... sorry, Dad, can't tell ya!
*Salute*
Mick
---
Wednesday, February 14, 2007 6:56 PM
Dennis L. Cralley Sr
dcralleysr@cox.net
I was on Kadena AB (10 years)from Dec 1962 to June, 1966; plus two more tours to Kadena AB.
The first two tours at 498th Tactical Missile Group, the last 18th Tac Fighter Wing as simulator tech.
I returned to Chanute AFB, Ill in 1981, and retired from the USAF in June, 1983 after almost 22 years.
When were you on Okinawa? I met a girl in the Airmans Club, (she was a waitress) 5 days after arriving on Kadena, and we were married in August. We have been married now over 43 years.
We knew a McCleary on Okinawa, but can't remember a face.

Hi, Dennis!
Good to hear from you and I'm happy to see your message.
Dennis, I was on Okinawa 1972-75 and 1986-90.
Congratulations to both you and Yoshi on the occasion of over 43 years together! Good thing you went to that Airman's Club, desu-ne!!
Thanks too, Dennis, for visiting ClickOkinawa.com. I invite all manner of criticisms, suggestions and ideas for new features of improvements to the site. Please feel freeto share any thoughts.
Regards,
Mick
---
Feb 11, 2007 1:36 PM
Neal
Nealokipink@aol.com
Nice to hear from someone who was there. My only regret is that I did not appreciate it more at the time I was there. Served out of Kadena and crewed a KC-135Q. How bout yourself?

I hope that you have enjoyed your visits to ClickOkinawa.com
You mentioned your regret for having not appreciated Okinawa while there - I did the same thing to a large part during my first tour in the early 1970s. Believe me, when I had the opportunity to go back in the mid-1980s I took advantage of every opportunity to "make it stick" in my memory and in my heart. I love that place!

Couple of the guys I met over there we still visit till this day. Just can't egt drunk anymore, ha ha . Those days are gone.
Stay in touch,
Neal.
---
Johnny C. Jackson Sr
jjsr@netcommander.com
Wednesday, January 31, 2007 6:31 PM
Subject: Area C
I was wondering, In Okinawa, around May-July of 1969 I was there in the Army and I worked on a ship yard just down the hill from Kadena Air Base . Do you remember the name of the Army Base and cargo ship yard? I forgot everything. But I do remember Kadena Air Base. And I do remember Namanewy, but I don't remember how to spell it. Can you help me?
Thanks, Johnny

Hello, Johnny, and thanks for visiting ClickOkinawa.com.
I'm wondering if you are referring to the Makiminato area. In the "old days" it was called Machinato.
I invite other readers who might know for sure to contact you and perhaps get reacquainted with an oldpal!
Thanks again, Johnny, for your message and for your visit.
Mick

Friday, February 16, 2007 9:14 PM
From: Ryubei
CC:S. A. Mick McClary
Subject: Area C
Dear Mr. Anderson,
Hello from Okinawa.
I just saw your message to Mick, dated Jan. 13, 2007, regarding Area C. You referred to the housing as the "first non-Quonset type homes on Okinawa". I believe there were 3 areas on Okinawa that was being built using the local wood and roof tiles and used as military housing complexes.
One was in Naha near Tomari port on the hills nearby called Uenoya. The same architectural housing took place in Awase overlooking the "Buckner Bay" (Nakagusuku Bay) and the last one was near Chinen in a place called Sashiki.
Not too many of those houses exist. Very few, many none but the last time I passed by those areas, some had been rennovated. Let me know when you come and if I am on the island, (I do a lot of travelling to Minnesota and Washington, and just came back from D.C. and Virginia (Williamsburg and Jamestown). I will be happy to pick you up and take you to those places and treat you to our local soba that I have been promising Mick.
Speaking about promises Mick, I know I owe you a picture of Nakagusuku Castle.....don`t give up on me.
alex kishaba

Saturday, February 17, 2007 2:47 PM
Hello, Alex and Johnny!
Good to hear from you, Alex! I haven't forgotten about that bowl of soba either!
I hope that you are able to get Johnny back in touch with his "roots" on island.
Johnny, maybe my suggestion of Machinato was way off the mark - sorry.
This is the beauty of networking though - to find someone closer to the subject who can help someone like yourself. Oh, how I wish I were on Okinawa so that I could do these "investigation" of inquiries!
Good luck to you both - and, Alex, when I finally DO get back, may I too look you up!?
Mata ne,
Mick
---
Friday, January 19, 2007 1:54 PM
ronald fortin
RE: Okinawa_Library
Please advise me as to where I might get a copy of the Battle of Okinawa (English Version) by Masahide Ota, published by the Kume Publishing Co, Tokyo, Japan
Sincerely,
Ron Fortin

Hello, Ron!
Thank you for visiting ClickOkinawa.com and for your inquiry.
I just checked eBay and there is not one currently listed. The two volumes of that publication that I have were both obtained through eBay, so it does show up there from time to time.
As it happens, while looking for that title I found another pub by former Okinawa Governor Masahide Ota entitled Genocide and just bought it to add to my library! So, thank you again for asking me about Battle of Okinawa.
I looked at amazon.com and found that you can get a copy there, paying from 17.99 plus 3.49 shipping, up to $100.00 for a signed first edition hardbound volume. Check it at:
http://www.amazon.com/gp/offer-listing/4906034012/sr=8-2/qid=1169253184/ref=sr_1_olp_2/102-4334378-7100927?ie=UTF8&s=books
Happy to help when I can,
Mick
---
Wednesday, January 17, 2007 8:15 AM
Subj: Memories of Okinawa
Dear Mick,
Thank you for such a great web site. I love the pictures and all of the memories that they bring back. I miss Okinawa so much. I was stationed (Marine Corps) in Okinawa from 1982-1983. I have to tell you, it was the best year of my life. I met my first true love there. Unfortunately it didn't last. I still think of him to this day. I crammed so much living into one year. I loved the beaches, the scuba diving, snorkeling, running...I loved going to Naha and all of the beautiful restaurants. I loved going dancing at all of the little clubs and the Okinawa Hilton. My favorite place on the whole island was a coffee house named Piannisamo (spelling?). I would go there after going dancing and sit and talk to people for hours (until early in the morning).
Have you gotten to go back to Okinawa? I bet that you miss it a lot too. Once again this is such a great site. I am so glad that you started such a fantastic site.
Thank you,
Nancy M. Booth (formerly Lance Corporal Redway)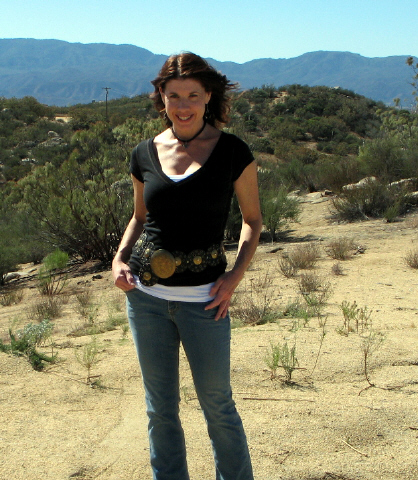 Hello,Nancy!
Please forgive me for taking so long to get back to you.
Thank you very kindly for visiting ClickOkinawa.com and for your kind words. The website is indeed a labor of love. I hope that you'll come back often and perhaps run into someone from days gone by you might recognize.
Thanks again!
Oya sumi nasai!
Mick
---
Jim Grogan
jsgrogan1@comcast.net
Saturday, January 13, 2007 11:59 AM
... I wish to remain in close contact with your web site. It's my favorite source of information on my favorite island. Thanks for everything,

Jim Grogan,
USAF, Onna Point, Okinawa 1958-1961

P.S. I had the pleasure of meeting Mr. Kishaba in Manhattan a few years ago when he was in New York on Research Society business. This was after correspondence with George Feifer, author of "TENNOZAN, The Battle of Okinawa and the Atomic Bomb," who put me in touch with "Alex."

Here's a neat little story that I dug up out of my "archive" (better known as e-mail files thick with dust). Jim Grogan had e-mailed a friend of his to tell him about his story being posted on this website; his friend read it and wrote back:

Posted to this site 1-13-07
From: Dick Murphy
MURFGUYS@COX.NET
To: Jim Grogan
Monday, January 09, 2006 3:58 PM
Checked out your '88 Okinawa return memories letter. You were a verbose little fella, weren't you ? very well written ......and received.

Your mentioning gridlock at Naha intersections really shook me. You must have had a great life there when in the service. When I was there, there wasn't a building left standing.

My time there was in the Army, just transfered from infantry to Harbor Craft...and was the only Army NCO who skippered a PT Boat. I lived aboard with my buddy and operated out of Naha Harbor, which was then strewn with sunken ships....all material and food had to be lightered off ships at anchor just outside port.

All the time there, I saw not one Okinawan. They had all been herded to a former Leper colony during the fighting, and had just begun to filter back to their "homes". I don't think I could go back for a visit. I know you know what I mean.

I also know that, as you stated several times on V Okie, that in spite of whatever you and I experienced on the island during very different circumstances,...there was, (and still is).. that very mysterious hold that place has on us in our center core. I'm sure that there's no other place on earth that has that power . I don't choke up like the old WW2 vets while recounting their war memories....but I often recall the day......that I became a man. It was like a spiritual birthing that defies description. It happened one day just at dusk, when I jeeped up a hill and "discovered" Nagagusuku (sp?) Castle. I stood on a parapet wall, and looked out over Buckner Bay. A boy from flatland midwest America, I was awed by the view. As I stood there, a mantle of fast moving clouds scudded toward me, hit me full force ... and I was swept with a feeling I had never before... or since experienced.

Come to think of it, I think that I might be beginning to choke. See ya !

Murph
---
From: Agent21@aol.com To: mickmc@mcn.net
Sent: Saturday, January 13, 2007 2:13 PM
Subject: Okinawa Newsletter

Received your last transmission and would appreciate information on the following.

I lived with my father while he served as a Major in the Air Force during the 1947 - 1950 time period in Okinawa. He was responsible for building some of the very first non-Quonset type homes in Okinawa. The location was an area called AREA-C. I am planning to return to Okinawa, and would like to visit the remains of this area. I can find no indication of the approximate location on any maps. Could you be of assistance.

Much appreciated
Miles Anderson
Honolulu Hawaii

Saturday, January 13, 2007 4:19 PM
I was around eight when living in Okinawa, and my father was an excellent Hobby type ...photographer.

I stood in his exact footprints, and snapped photos with my / his old Lica.

I have an old ... old photo album filled with equally old photos.

I have attached a photo. [See photo here]. The note reads A harbor Okido-Shima

Miles Anderson
---
Thursday, January 11, 2007 2:58 PM
Subject: Okinawa_Library
Sir. Mr. Stephen "Mick" McClary. My name is Jay Chickering. I live in Winchester Bay, Oregon. Somewhat warmer here than in your area in Montana I feel certain.
I apologize that this contact is not about Okinawa, although I did spend several years there and other Ryukyu Islands beginning in 1959. I did enjoy hunting wild boar on Hama Higa Shima (sp), just off Okinawa. Oh, the Memories.
This contact with you is an attempt to gain information from you, to assist me in my long search for honest reputable entities or persons that can help better identify and sell a Japanese publication of the occupation of the Philippine Islands when the Japanese dislodged McArther and his forces from there. This book was captured by my father in late 1943 or early 1944 when my father in a small force of engineers landed on Luzon to map Japanese installations prior to McArthers return.
My father and two other engineers on this mission came across a large warehouse printing installation where these books were being printed. They each took a book and destroyed the warehouse and the thousands of books stored therein. The other two did not survive, so I must assume that neither did their copys of this book. Of course I must also assume that The His Majesty, Prince Takamatsu, Higashi-Kune-No-Miya, Takeda, Tanaka, and Commander Homma and others of the Japanese high command all had copies of the book as they are prominently pictured in the book.
I have researched this book on many sites and search engines over the last years, without success. Of course Sotherbys' and many of the entities and individuals that I have contacted show great interest and wish me to ship the book and flags to them for hands-on perusal. Of course I would not do this as I feel that this book is very rare and may have great value to the correct individual or entity. I have an English translation of this book that my father had done while in the military. The front cover of the book (actually the back as it is Japanese), is translated as follows: Philippine Expeditionary Force, by GASEI, Watari Group Information Dept. Publication. I attach a photo of this cover, And a couple other pictures. The book has 179 photos with captions in Japanese, all translated in my translation document.
Many years ago my father gave me this book, two personal Japanese battle flags, two nambu pistols and a samurai sword. I have sold the nambu pistols and the samurai sword, but have retained the book and flags until now, and have decided to sell them but desire to have expert honest assistance, as I hope you will understand.
You, as an individual with such an extensive collection of Japanese collectable's, I felt must have knowledge that would be of assistance to me. Thus this letter.
[personal comments withheld]
I may be contacted at jchick2005@charter.net, or snail-mail: P.O. Box 1692, Winchester Bay, Oregon, 97467-0817, (541)271-9297.
Regards, Jay Chickering.
---
Page 1 of MailBag
Page 2 of MailBag
Page 3
Page 4
Page 5
Page 6
Page 7
Page 8
Page 9
---
Return to Okinawa
---

---

---
® Webmaster: Mick McClary P.O. Box 6245, Great Falls, Montana 59406