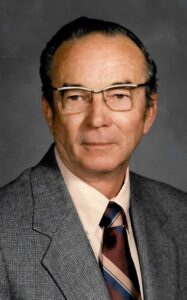 Tye Godwin

Date of Birth: February 3, 1929
Date of Death: May 15, 2020

(Obituary from the Boxwell Brothers site)
Kenneth (Tye) Boyd Godwin peacefully passed away Saturday, May 15, 2021, in Amarillo, Texas, surrounded by his two daughters, Diana and Kenna. He was born on February 3, 1929, to T.C. and Velma Godwin in Vernon, Texas. He was 92 years old.

Tye always stated that the two most blessed days of his life were when a recruiter lied about his weight so he would be accepted into the United States Air Force in 1947 and when he met his "blue-eyed Nebraska farm girl," Iris Townley, while stationed in Denver, Colorado. He and Iris were wed at the Cumberland Presbyterian Church in Denver on February 14, 1948. They were married for 67 years.

Tye was a veteran of WWII and the Korean War. Eighteen months of his seven years of service in the United States Air Force was spent in Okinawa as a mechanic. After leaving the air force in 1953, he and Iris settled in Tulia, Texas, to work with Tye's brother in the auto parts business. Tye acquired the business in the early 60's and transformed Tulia Auto Parts into one of the state's most successful auto parts stores servicing not just the Texas Panhandle but New Mexico, Oklahoma and parts of Kansas.

A child of the Great Depression and thus a member of the Greatest Generation, Tye believed in hard work coupled with strong work ethics and accountability. While still living in Tulia, Tye was an active member of the First Presbyterian Church, served on the Redman Foundation for several years and was an "anonymous" donor to many charities in Tulia. In 1986, he was recognized as Tulia's Man of the Year. He served as a board member and chairman of the Automotive Wholesalers of Texas. After retirement, Tye and Iris moved to Amarillo.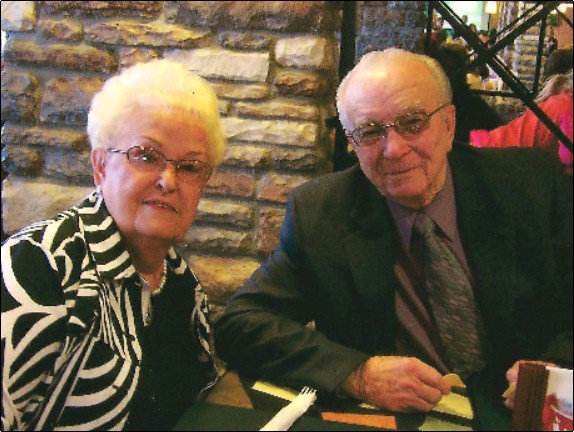 Tye and Iris loved travel, especially in their RV. His infectious wit, humor and ability to tell jokes always made friendships easy. He loved photography and many family nights were spent looking at his pictures of their various trips. Tye was fiercely proud of his family.
Survivors include: Kenna DuBose of Amarillo; Diana Schwede and husband, Gary, of Lubbock; granddaughters Erika North of Fredericksburg, Texas; Amy Beicker and husband, Clint, of Fredericksburg, Texas; Haley Diatto and husband, Ben, of Aledo, Texas; and grandson Kenton DuBose and wife, Alishia, of Fort Worth. Tye and Iris were blessed with nine great-grandchildren: Tatum, Luke, Jack, Bliss, Bowen, Brooke, Hunter, Holland and Hayes.
Tye was preceded in death by his wife, Iris; his parents, his three brothers and his beloved sister.
---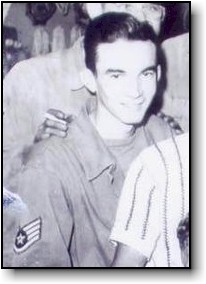 Younger days on Okinawa
Tye was a proud alum of the 9th AVRS (Air Vehicle Repair Squadron) during his days on Okinawa. It was when I created the 9th AVRS memorial page on my ClickOkinawa.com website that I became acquainted with Mister Godwin. He was a true-blue supporter of the Hyatt-Amari Gallery where many of his photos and comments are enshrined.
He told me, "I went to Auto Mech's School at Lowery AFB at Denver, graduated and they kept me at the school as an Instructor in the Elect' & Fuel section. There I was for the rest of my hitch.
"In October of 48' they moved the school to Ft. Warren at Cheyenne, Wyoming. I was discharged from there Nov. 1949 and re-enlisted the next day. Mar. 1950 they transferred me to Ellington AFB , Houston, Texas. I was there when Korea busted out.
"In September, 1950 they sent me to Stoneman for shipment overseas. All they told us was that it was to the Far East. We all felt it was to be Korea. We landed 21 days later at Yokohama, Japan. I was there a half a day and then left. We still did not know where we were going. Four days later the Liberty Boat we were on scraped some sunken ships going into Naha harbor. We got off and were loaded onto 6-by's and wound up, after dark, at the 9th AVRS.
"I spent 21 months there on Okinawa. Came back to the States in 1952 and was sent to Fairchild AFB in Spokane, Washington. It was good duty and I was there for a year. My oldest daughter was born there at Deaconess Hospital in Spokane, Jan. 23, 1953. At that time I had 7 years in and was the ranking Staff Sergeant on the base. The shop OIC (a captain) said if I would re-up he would make me a Technical Sergeant immediately and would guarantee Master Sergeant within 6 months. I, like you, had had enough of the military.
"We moved back to Texas from whence I came and purchased an Auto Parts store, in 1960, in Tulia, Texas. When I sold it in 1996 it had 16 employees, 2 outside route salesmen and the best inventory in the Texas Panhandle. Not re-upping was the best decision I ever made.
"In the early 80's we bought our first motor home and for 25 years that was our pastime and vacations. We sold our last motor home a year and half ago. We both reached a point at which we could not physically travel as we once did. But we have many wonderful and fond memories of those traveling years."
R.I.P., friends.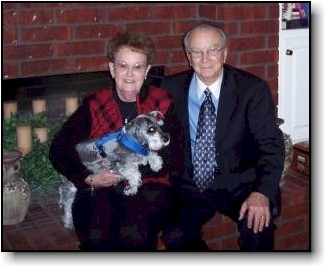 Tye and Iris in 2006
---
© ClickOkinawa.com 1996-2023 S. A. Mick McClary, Great Falls, MT 59405