/////COLUMN ONE TEXT\\\\\\\\\\////////////////////////////// //// /////////// / //////////// //// /////// /////>
---
What's Up! Okinawa
YouTube videos of Okinawa
---

---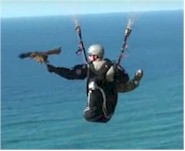 Fly With the Hawks - Remarkable!
---
The Other Japan - Thanks, DyLon
---
Military Videos
In the pre-TV era, people saw the news every week in their neighborhood movie theaters. Newsreels were shown before every feature film and in dedicated newsreel theaters located in large cities. Universal Newsreel, produced from 1929 to 1967, was released twice a week. Each issue contained six or seven short stories, usually one to two minutes in length, covering world events, politics, sports, fashion, and whatever else might entertain the movie audience. These newsreels offer a fascinating and unique view of an era when motion pictures defined our culture and were a primary source of visual news reporting.
---

---

Okinawa Day, 2011
London, England
---
Ryukyu Kimono
.......
//////////////////////////////////////////////////////////////////COLUMN TWO TEXT\\\\\\\\\\////////////////////////////// //// /////////// / //////////// //// /////// /////> Yomitan


Okinawa Video Vignettes


James Knott, AgileHProductions
1. Introduction Okinawa
2. Heading North
3. Hedo Masaki
4. Hiking Route 58
5. Hentona to Ogimi
6. Family in Nakijin
7. Nakijin Castle and Village
8. Ie Jima
9. Jungle of Yonaha Dake
10. Ocean Expo Park and Churaumi Park
11. Togyu
12. US Military and Central Okinawa
13. Katsuren Jo
14. Naha
15. Kokusai Dori
16. Musical Traditions
17. Tug of War
18. Heiwa Dori and Mkishi Public Market
19. Shisa
20. Shuri Castle
21. Shikinaen
22. Tamaudun
23. Sefa Utake
24. Okinawa World and Gyokusendo Cave
25. WW II Peace Memorial
26. Final Thoughts

---
Here's an edited sample of my Tour Okinawa DVD #3. The Eisa sequence on DVD is 31 minutes. The entire DVD contains about 75 minutes of program.

---