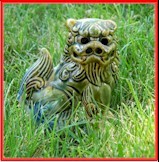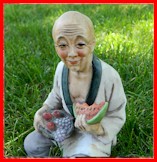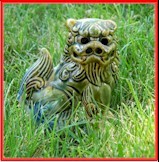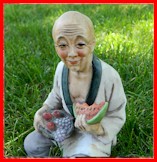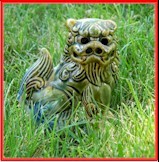 March 2017 Okinawa Diary
<!//////COLUMN ONE TEXT\\\\\\\\\//////////////////////////////>
---
Tuesday, February 28th
Seattle-to-Taipei-to-Naha - Don't believe that old saw, "Getting there is half the fun". It's not.

Feet on Okinawa soil again! Then head north before nightfall.

Okuma - Settling down, settling in, taking a breath and deciding what to do next!
---
Wednesday, March 1st
Yaezen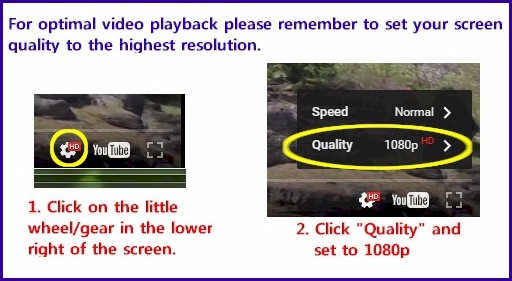 ---
Thursday, March 2nd
Gesashi Bay Mangrove Forest scenes
---
Friday, March 3rd
Early morning drive to Nakijin Village and the surprise we found along Rte 505
Nakijin-jo - the old Nakijin Castle Park
Lunch at the Cafe Farmhouse off Rte 505 in Nakijin
Ufuya - 100 Year-old House
---
Saturday, March 4th
Drive to Uruma on Route 329 and tour of the Airbnb house in Konbu
On to Koza for an afternoon of fun and exploration
Buying a Sanshin! Thanks, DyLon, for the assist.
American Village and the Ferris Wheel!
Kyoto Ramen Kairikiya for a bite before heading home.
---
Sunday, March 5th - Happy Birthday, Zac!
Lunch at Coco Ichibanya near Kadena Rotary
Back to our Old House in Aza-Oki
Ryukyu Mura (Ryukyu Village)
---
Monday, March 6th
T'Uber or not t'Uber - Day in Koza - Lunch at Mirano's - then back to explore Konbu
Tsukasa-san's "M3" Bar and Cafe
---
Tuesday, March 7th
Kickin' 'round Kadena AB before heading out.
Heading out to Kokusai & Heiwa Dori in Naha
To Kin Town for Taco Rice - and a stop at Iha along the way
Kin Konnan-do Buddhist temple and the cave Kin Shonyudo
Relaxing at the M3 bar again - our 2nd visit
---
Wednesday, March 8th
Killin' time at Torii Station main gate, waiting for Michael B Martin
Lunch at the Yomitan-son Soba House with Michael and Dylon
DyLon's Last Supper at Okinawa City A&W
---
Thursday, March 9th
DyLon departed Okinawa - to Taipei then on to Washington State and home
Then I wrapped up the day at the M3 with Tsakatsa-san
---
Friday, March 10th
Zukeran Poultry Farm & Minimini Zoo
---
Saturday, March 11th
Agena Bullring and bento time
---
Sunday, March 12th
Leisurely walk through Higa Village
M3 in Konbu for dinner and an authentic Okinawa good time
---
Monday, March 13th
Rainy Monday - every day can't be Paradise
---
Tuesday, March 14th
AEON Mall - Mission: Hello Kitty
Drive Route 24 west-to-east to American Village
American Village on a quest for Felix Gum ... and habushu
---
Wednesday, March 15th
Morning Stroll in Konbu Village
Lunch with Clay Sump at the Ocean Breeze, then off to San A and Wonderbowl
A Dozen Ways to Remember Okinawa
---
Thursday, March 16th
Waitui - the "tree tunnel"
to Ikei Beach
Nakabaru ancient village on Ikeijima
Katsuren Castle Museum
---
Friday, March 17th
The Urumaichi Tateishikawa History & Folklore Museum with 270 photos
---
Saturday, March 18th
Kougen Golf Club in Konbu
---
Sunday, March 19th
Sururu Gama - an awesome and fascinating adventure!
Knocking Around Kin after a long day.
---
Monday, March 20th
A Lazy Day at Uken Beach
Shiriga in Uken, Uruma
---
Tuesday, March 21st
A Day of Bummin' 'round
- The new Rocker Club construction site
- Random scenes on the road
- Beer and a ball game at the M3
---
Wednesday, March 22nd
AEON Mall at Rycom
---
Thursday, March 23rd
Banh mi & Ryukyu Awamori with Rob Avery
and later in the evening - Fascination with Trash at the Family Mart!
Yachimun no Sato - The Potters' Village in Yomitan
---
Friday, March 24th
Yacho no Mori Nature Park
Kid's Haven
---
Saturday, March 25th


Not

all

days are full of excitement. Sometimes ya just have to go shopping for groceries - and treats!



Onna no eki - the road station Food Court & Museum
Lunch with Michael and Michael at the Yomitan-son Soba Shop
---
Sunday, March 26th
Seven Sacred Sites on Torii Station. One was Kuragaa Yatta!!
---
Monday, March 27th
Oujima - the "Final Outing" for 2017
Had a good time, ate some good food, met some cool people and spent some time with friends. Damned good trip!

Come back from time to time to see what's new.
I'll be adding until I've got it complete through March 28th. Don't miss it!
<!............................>
---

1996-2017 ClickOkinawa.com